Welcome to Housenama. Why buy a nameplate from us?
12+ years, 135,000+ name-plates

From 2011 to 2023, we have fulfilled over 135,000+ name-plate orders. This has allowed us to master the art and craft of making nameplates.

Exclusive designer collection

We have collaborated with renowned designers to launch name-plate collections that not only look great but can also start conversations.

100% love-it guarantee

At Housenama, satisfaction just isn't good enough. Either you love it or we'll make it right — guaranteed. That's how we look at quality.
Designer Name-plate Collections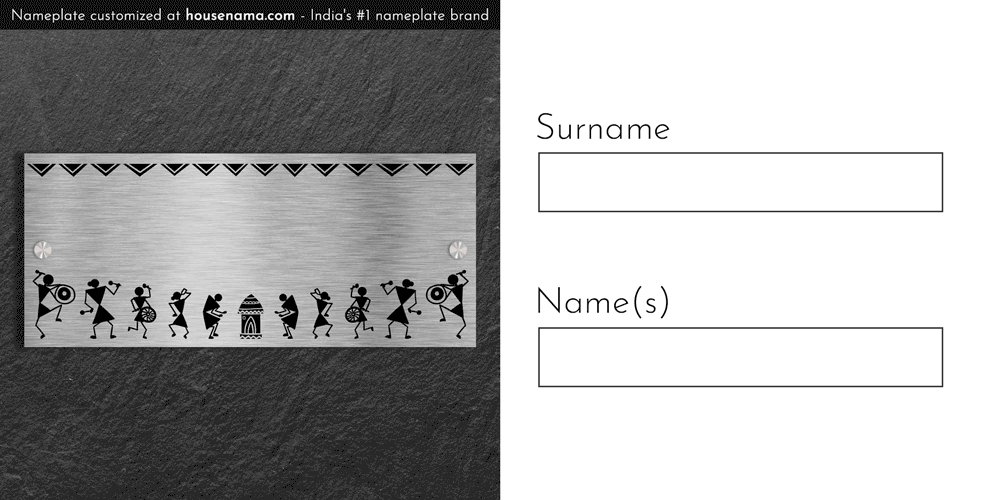 Live Preview
Our live preview feature allows you to see your customized nameplate before you place an order.
Let customers speak for us
What makes our name-plates superior?
Handcrafted and made with love by real people right here in Mumbai (India), we use only the highest quality materials for your name-plates. If you see a name-plate made with stainless steel, you can rest assured that it's grade 304 - a corrosion-proof industrial-grade variety of stainless steel. If it's a wooden name-plate, we only send it out after it has been coated with polyurethane i.e. your name-plate is varnished for outdoor use. We also offer a 100%, no-hassle, love-it guarantee. If you are unhappy with your order we will make it right or you get your money back. It's that simple.